Are you thinking about having a facelift in Istanbul, Turkey? Your face and facial expressions are inextricably linked to who you are. The reflection of your personality and your feelings are shown in your face. Ageing changes your face and causes wrinkles, folds and lines. In combination with insufficient nutrition, an unhealthy lifestyle and insufficient sleep, this process is sometimes accelerated and your face may appear older than your actual age. A facelift can reverse the signs of ageing and give you a youthful appearance. You are welcome to visit the plastic surgeons of the Dutch Clinic in Turkey.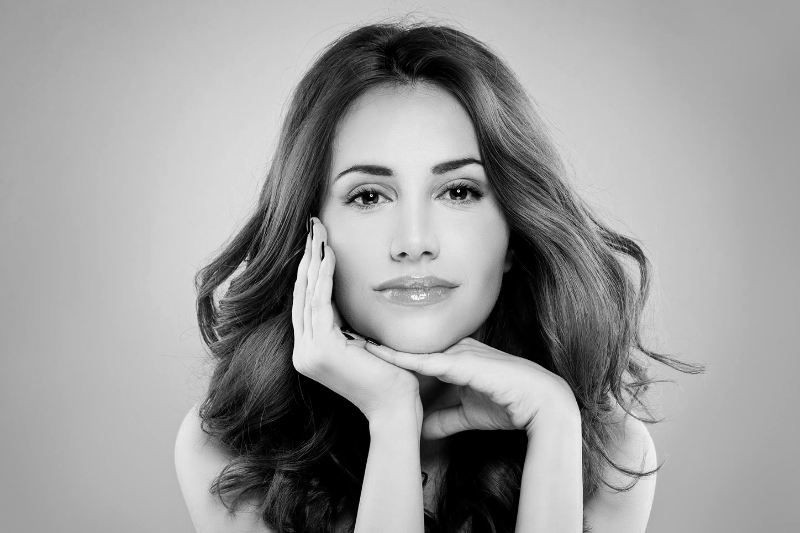 Are you considering having a facelift in Turkey? This treatment is a relatively invasive procedure. The doctors in Turkey specialise in this treatment.
Want to know more about having a facelift in Istanbul, Turkey? Or are you wondering if you are eligible for this treatment? Then ask the experienced specialists at the Dutch Clinic. If you decide to make an appointment for an initial introduction, we look forward to meeting you in Hoofddorp soon.
Younger appearance after a facelift in Turkey
The choice for a facelift is made by both men and women. The average age at which people opt for this procedure is between 40 and 60. However, this does not alter the fact that fantastic results can also be achieved with a facelift at a later or younger age. A facelift is a surgical procedure in which both the folds and wrinkles of your facial skin are tightened. This is usually done in combination with the deeper tissue structures. Do you suffer from excessive tissue under your chin or does your skin have visibly thicker skin folds? It may then be desirable to lift these at the same time. A facelift in Turkey will be performed by an experienced and specialised plastic surgeon. The procedure has a number of variants:
Mini-lift or S-lift. Small facelift of the cheeks and jaw line. This procedure is advised for mild skin sagging in your face. The excess skin is removed and the wounds are sutured. Incisions and stitches are made in a natural skin fold and are hardly visible afterwards.
MACS lift. In addition to removing excess skin, the muscles of your cheeks and jawline are also lifted. The MACS lift is advised for sagging cheeks and 'hamster' cheeks.
Full Facelift. A facelift is intended to lift the skin and underlying tissues near your cheeks, neck and jawline. During the facelift, a plastic surgeon corrects your skin, connective and muscle tissues. These are tightened in the direction of your hairline. The excess skin is removed, after which the incision is stitched.
Neck lift. The skin and underlying muscles and tissues in the neck are lifted.
Neck-Facelift. Extensive procedure with which natural results are achieved. By lifting both the facial skin and skin in your neck there is no imbalance, and you will look younger and 'fresher'.
When is a facelift performed?
A facelift is a major surgical operation. It is a cosmetic procedure that you thoroughly prepare for in advance and that you have certain realistic expectations of. Yet not everyone who is considering a facelift is found suitable for the procedure. A facelift, or a variant thereof, can offer a solution if you have:
A tired, sullen facial expression due to sagging skin.
A sombre appearance, due to too much skin around your mouth.
A drooping forehead and/or lowered eyebrows, with or without regular complaints such as headache.
Clearly visible wrinkles between nose and lips.
Deep wrinkles and/or excess skin in your face.
You are regularly seen as being older than you feel and/or your actual age.
Preparation for a facelift in Turkey
A facelift in Turkey is preceded by a preparation period and a consultation at the Dutch Clinic in Hoofddorp. During the consultation, your personal wishes and expectations are reviewed and a plastic surgeon assesses your health. A customised treatment plan is made, and the differences between the various facelift variants are explained. The treatment method appropriate for you is extensively discussed with you, with attention being paid to the anaesthetic method used, the recovery period and the results that can be expected to be achieved. As a matter of course you will receive information about the procedure that will be performed in our accredited clinic in Istanbul. The Dutch Clinic arranges everything for you, without you having to worry about your trip to Turkey. During your stay in Istanbul, an interpreter will be present who will be able to ensure good communication between you and the treating doctor and nurses.
Facelift method in Turkey
A facelift in Istanbul, Turkey is usually performed under anaesthesia or sedation. Prior to the procedure, the plastic surgeon will mark the areas on your skin that will be treated. Incisions are made and the skin is detached, returned to its natural position and stretched towards the ear. If desired, the doctor removes excess fatty tissue in the neck and under the chin. The skin is not tightened in order to achieve a natural result. The plastic surgeons have many years of experience in applying different facelift techniques. This means that they know how to achieve the best result in every situation. Depending on the procedure that takes place, the facelift is rounded off with the application of one or more drains that drain blood and wound fluid. During a check-up the next day, if the doctor agrees, the drains are removed. Depending on your situation, you then go to the hotel to recover from the facelift for a few more days. Occasionally the doctor may advise staying in the clinic for a day longer.
Affordable facelift in Turkey
The cost of plastic surgery is considerably lower in Turkey than in the Netherlands. In the clinic in Istanbul, you will be treated by experienced plastic surgeons and you will lack in nothing during your stay. A facelift in Turkey is more than worth it. The free consultation takes place at the Dutch Clinic in Hoofddorp. At that time, you may make your wishes and expectations clear and a doctor will assess your suitability for a facelift. The procedure is explained, with attention being paid to possible side effects and complications. If you prefer a facelift in Turkey, the agreements will be made and your stay will be arranged. The exact duration of the stay in Istanbul differs per treatment and per person. It is ultimately the plastic surgeon in Istanbul who gives you permission to travel back to the Netherlands. Checks and aftercare take place at the Dutch Clinic in Hoofddorp, you do not have to go to Turkey for this. Want to know more or make an appointment for a free consultation? Then please contact us.
Facelift in Turkey – Frequently Asked Questions
Below you will find the most frequently asked questions about a facelift in Istanbul, Turkey. The questions are provided with short answers. Do you have additional or other questions after reading the information? Then please contact us.
If you have any questions or requests and would like to have direct contact with us, feel free to contact us. We will be happy to answer any questions you may have and to provide you with more information.
Request a free consultation and learn more about our range of treatments, doctors and hospitals. We can help you decide what's best for your vision!
Request a free consultation
Request a free consultation and learn more about our range of treatments, doctors and hospitals. We can help you decide what's best for your vision!