Are you thinking about having an abdominal wall surgery in Istanbul, Turkey? Sagging, stretched skin on your belly can be the result of ageing, weight loss or pregnancy. It seems to be difficult in practice to tighten up the skin, despite an adjusted diet and regular exercise. Abdominal wall surgery results in a tighter, flatter stomach. Incisions are made under the bikini line, so that no scars are visible. Once you've had an abdominal wall surgery in Turkey you can go back to the beach full of confidence, with a belly that you will be proud to show off.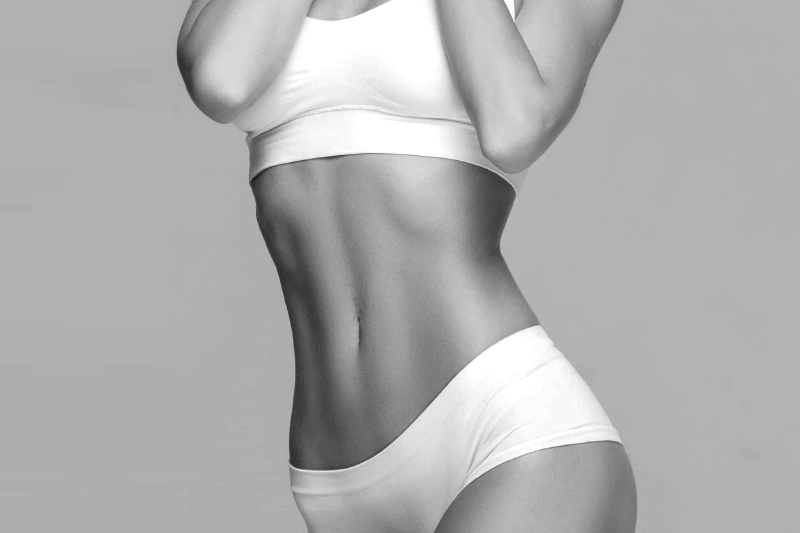 Preparing for abdominal wall surgery or mini-abdominal wall surgery in Turkey
Prior to an abdominal wall surgery, a personal consultation will take place at the Dutch Clinic in Hoofddorp. During the consultation, you will talk with a plastic surgeon about the treatment options and the expectations that you may have. The doctor examines and assesses whether, and for which type of abdominal wall surgery, you are eligible. For example, a mini-abdominal wall surgery in Turkey may be sufficient if the slack skin is under your navel. A full-abdominal wall surgery is a more complex surgical procedure in which the navel is also moved. After an abdominal wall surgery, it is often beneficial to stay overnight in the clinic, so that you are assured of optimal care. After the various treatment techniques have been explained, the surgeon will inquire about your health, medicine use and medical background. If necessary, take the original packaging of the medicines that you are taking. An adjusted dosage schedule may be prescribed for the abdominal wall surgery procedure, this is also applicable for blood thinners. The possible risks and complications of an abdominal wall surgery in Turkey will also be explained. After the consultation, it is not necessary to make a decision immediately. Take the time to carefully consider your decision. You can then contact us to arrange and schedule the treatment.
Preparing for abdominal wall surgery or mini-abdominal wall surgery in Turkey
Your trip and stay in Istanbul are arranged by the Dutch Clinic in Hoofddorp. Immediately upon arriving in Istanbul, you will be met and taken to the hotel or clinic. Before the treatment, you will meet an experienced plastic surgeon who will perform the abdominal wall surgery. Photos for your medical records are made and the skin is marked off. The procedure will take place under general anaesthesia. The surgeon starts by making a slightly curved cut above your pubic area, after which both the skin and the fat will be loosened open, up to your ribcage. The navel remains attached to the underlying muscle layer. The stretched-out spaces between the abdominal muscles are reduced, making the abdominal wall tighter. Once the muscles are attached closer together, both excess fat and excess skin can be removed. If necessary, your navel will be re-fastened and secured once again. An abdominal wall surgery takes on average of 1.5 to 2 hours. Upon completion of the procedure, you will be taken to a recovery room where you can wake up quietly. Drains are inserted during the operation to drain off fluid and blood. Regular checks are made in the days that follow in order to monitor recovery. The plastic surgeon will give permission to travel to the Netherlands after a few days. There you will receive follow-up care by an experienced Dutch Clinic doctor.
Risks and side effects of an abdominal wall surgery
Abdominal wall surgery is a relatively safe operation, however, just as with other medical procedures, there is a certain risk of complications. The possible risks and side effects are further explained during the consultation regarding your abdominal wall surgery. For example, you may experience allergic reactions to both the anaesthetics or disinfectants used, and to the wound dressings applied after the procedure. Occasionally, there may be a numb area in the abdomen. This is temporary, the feeling eventually returns. Post-bleeding, infections, swellings and disappointing results are also among the risks. Most of the side effects are temporary. Occasionally, later, after an abdominal wall surgery, skin accumulation may appear at the hips. This phenomenon is also called dog ears. This also disappears over time, however sometimes it may be necessary to remove this accumulation with a local anaesthetic.
The results of an abdominal wall surgery are immediately visible. After the procedure, your belly has less sag and will be a lot flatter. The results continue to develop in the months after the abdominal wall surgery and usually the final result can only be seen and evaluated around a year later. Sometimes a new procedure may be necessary because the abdomen tends to sag again over time. This may be due to ageing and/or a pregnancy. An abdominal wall surgery is recommended when you are at your ideal weight. This means that plastic surgeons sometimes advise you to lose weight first and only then undergo the procedure. Abdominal wall surgery is therefore not to be seen as a method of losing a few excess kilos in a fairly simple way.
Liposuction or abdominal wall surgery abroad
It is often mistakenly thought that an abdominal wall surgery and a liposuction treatment mean the same thing. Both treatment methods vary. The only thing in common is that neither are methods for losing weight. With liposuction, mainly stubborn, local fat deposits are removed, while with an abdominal wall surgery, excess skin is also removed and your belly lifted. Many times, plastic surgeons combine both treatment methods. How these options are applied to you depends, among other things, on the expectations that you have and the opinion of the treating plastic surgeon.
Are you considering abdominal wall surgery, but you find the prices in the Netherlands (too) expensive? The Dutch Clinic offers you the option of plastic surgery in Istanbul, Turkey. Both the preparatory period and aftercare take place in Hoofddorp. Thanks to the unique collaboration of our Dutch doctors with the experienced plastic surgeons in Istanbul, good results are achieved and abdominal wall surgery remains an affordable procedure. Our staff will take care of the trip, the stay and the treatment. Together we ensure that the travel and treatment schedule is well-coordinated. Moreover, an interpreter is available at the clinic in Istanbul, so you are also able to communicate with doctors and nursing staff right on the spot.
Are you bothered by a sagging belly and are you looking for more information about the treatment options? Make an appointment for a free consultation with one of our plastic surgeons.
Abdominal Wall Surgery in Turkey – Frequently Asked Questions
Below you will find the most frequently asked questions about abdominal wall surgery in Istanbul, Turkey. The questions are provided with short answers. Do you have additional or other questions after reading the information? Then please contact us.
If you have any questions or requests and would like to have direct contact with us, feel free to contact us. We will be happy to answer any questions you may have and to provide you with more information.
Request a free consultation and learn more about our range of treatments, doctors and hospitals. We can help you decide what's best for your vision!
Request a free consultation
Request a free consultation and learn more about our range of treatments, doctors and hospitals. We can help you decide what's best for your vision!