Breast implants for larger, firmer breasts
Are you dissatisfied with the shape of your breasts? Do you find them too small or sagging too much? Then a breast enlargement is an extremely effective way to make your breasts bigger and firmer. We can help you with this, with a breast augmentation in Istanbul, pre and after care in our clinic in the Netherlands and complete, luxury care during the entire medical trip in Turkey.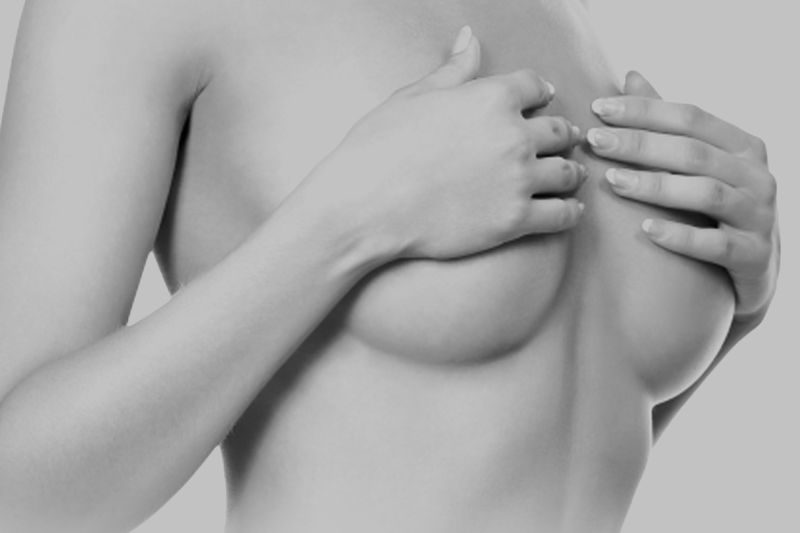 Breast augmentation in Istanbul, Turkey
Breast augmentation is performed in an accredited hospital in Istanbul, Turkey that meets all international requirements. We work together with highly experienced plastic surgeons. The introductory meeting takes place in the Netherlands so that you can first discuss everything calmly with our doctor there. Everything that you arrange at the Dutch Clinic is passed on to the surgeons in Turkey, in full detail. We then arrange the entire stay there for you and, if you wish, also the outbound and return journeys. You will also receive personal instructions so that you can prepare as best possible for a successful operation.
What are the benefits of a breast enlargement at the Dutch Clinic?
We perform more than 1,250 breast augmentations every year.
More than 15 years of experience with this treatment.
The most modern equipment and the best results.
Personal attention and professional aftercare.
The best price/quality ratio in the Netherlands.
Always quickly and easily schedule a consultation without obligation via the contact form.
Breasts that are too small or sagging too much?
Pregnancy, breastfeeding, ageing or weight changes. All of these are factors that have an impact on your breasts. Have they begun to sag over the years or have you always found them to be too small? Then with a breast enlargement you can have the shape and size created as desired. Our experienced plastic surgeons make this possible for you with highly advanced techniques and safe breast implants. These implants are CE marked and FDA approved.
Placement of breast implants
The breast implants, also known as breast prostheses, are placed under the breast tissue or under the chest muscle. The choice between these two techniques depends on the amount of glandular and fatty tissue that you have at the top of the breast. If this is sufficient, the prosthesis can be placed under the tissue, so that the breast retains the most natural shape and movement possible. If there is insufficient tissue, the plastic surgeon places the prosthesis under the muscle. With both techniques, there is usually no scar visible after breast augmentation.
Are you satisfied with the size of your breasts, but are they not firm enough? Then a breast lift is a solution for you. This is because, with a breast lift, some skin is removed around the nipple so that the breast will sag less. If desired, the areola can also be reduced.
The treatment itself always takes place under general anaesthesia and usually takes about an hour and a half. You will stay in the hospital for one day after the procedure. In total you will stay in Turkey for at least five days, depending on the operation. The swelling around the operated area disappears in the course of the following weeks. The feeling in your breasts and nipples may also temporarily disappear, but this will gradually reappear. After a few days to a week, you will be able to resume your normal activities as long as you make sure that you do not lift or carry anything heavy during the first three weeks. You can work out again, if you wish, after six weeks. You will receive exact instructions that apply to you personally from your doctor.
Breast prostheses nowadays last for many years. As long as no complications arise, they do not need to be replaced. But just like with all medical procedures, complications such as pain, infections, post-bleeding and capsular contractions may still occur with breast augmentation. Pain complaints will gradually disappear during the first week. With a capsular contraction, too much connective tissue grows over the breast prosthesis, which can cause more pain complaints or a change in shape of the breasts. To prevent complications or to treat them as quickly as possible, you should go to the treating doctor at our clinic in Istanbul the first few days for follow-up checks. Afterwards, aftercare takes place in the Netherlands at doctor Deniz of the Dutch Clinic, the clinic that is also affiliated with the hospital where your breast augmentation was performed.
Results of a breast augmentation
The overall result of a breast augmentation varies per woman, but is usually quite easy to predict. Even though the result is immediately visible, the swellings distort the overall appearance in the beginning. The final result is achieved after 9 to 12 months. This is permanent, but will be influenced by the natural process of ageing.
Want to know more about breast augmentation in Turkey?
If you want to know more about breast augmentation or breast lift in Turkey, or if you would like a free introduction, you can always request a free consultation.
Results of a breast augmentation
If you opt for a breast enlargement in Istanbul, Turkey through the Dutch Clinic, you can count on:
Plastic surgeons with at least 15 years of experience
Treatment in an accredited hospital that meets international requirements
Preliminary and aftercare at the Dutch Clinic in the Netherlands
Clear treatment plan and cost overview, in advance
Full-service stay, incl.
Airport-hotel-clinic transfers,
Stay in a 4-star hotel in Istanbul with 5-star quality
Dutch or English interpreters
Breast augmentation – Frequently Asked Questions
Below you will find the most frequently asked questions about breast augmentation in Turkey. The questions are provided with short answers. Do you have additional or other questions after reading the information? Then please contact us.
If you have any questions or requests and would like to have direct contact with us, feel free to contact us. We will be happy to answer any questions you may have and to provide you with more information.
Request a free consultation and learn more about our range of treatments, doctors and hospitals. We can help you decide what's best for your vision!
Request a free consultation
Request a free consultation and learn more about our range of treatments, doctors and hospitals. We can help you decide what's best for your vision!