The first thing that people think about when hearing the words plastic surgery and breasts is breast augmentation. What is less often thought of is that there are also many women who want to have their breasts reduced because of pain in their shoulders, neck and back. Is your cup size disproportionate to the rest of your body, or do you want smaller breasts due to physical complaints? A breast reduction in Turkey can offer a solution.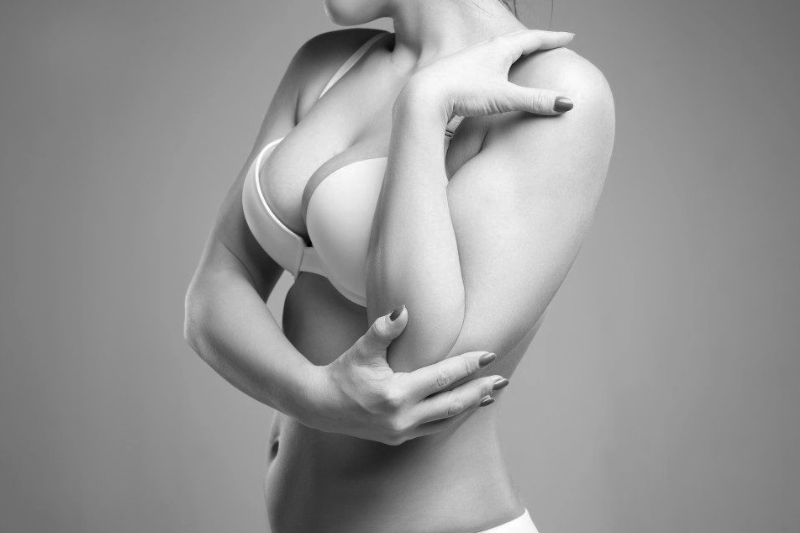 Reasons for having a breast reduction in Turkey
Large breasts carry more physical and psychological discomfort than is usually suspected. Breast reduction is not only surgery that is undergone for aesthetic reasons, but the surgery also offers relaxation in a functional sense. Women considering breast reduction often have a variety of complaints:
Pain. One of the most important reasons for considering a breast reduction is pain. The weight of the breasts ensures that your upper body hangs more forward, making it more difficult for you to stand up straight. This puts pressure on both the neck and back muscles and leads to pain complaints.
Psychological complaints. Uncertainty and shame about chest size can cause an unpleasant feeling. Outerwear doesn't always fit well and getting nasty or suggestive comments does not improve self-confidence.
Restriction of freedom of movement. Exercising with large breasts is not practical. Running can cause pain complaints because of the movements of the breasts, and effective workouts are virtually impossible because the breasts are "in the way".
The breasts do not fit your body.
Breast reduction in Turkey removes both surplus glandular, fatty and skin tissue, making the breasts smaller. Your body is in better proportion after the procedure and the pain complaints are taken away.
Advantages and disadvantages of a breast reduction
You don't just quickly or impulsively make a decision for a breast reduction. It is a radical choice to have your breasts reduced, and it is important to prepare yourself for the procedure. The plastic surgeon will give you information about the course of treatment, the recovery period and the results that you can expect. In addition, both the advantages and disadvantages of breast reduction are discussed with you.
Advantages of a breast reduction:
The weight of your breasts is reduced, pain in the shoulders, back and neck is reduced.
Your breasts are lifted and regain their original, natural shape.
The areola is also reduced in size so that your breasts are in the correct proportion.
Rashes and itching are less likely to occur under your breasts.
It becomes easier to purchase suitable lingerie and outerwear.
Disadvantages of a breast reduction:
Scars are left behind by the incisions in the chest region. It takes over a year before the scars become lighter in colour and less apparent.
The feeling around your nipple and areola may become less or different than before the breast reduction.
Possible risks, side effects and complications.
Asymmetrical result.
The process for a breast reduction in Istanbul, Turkey
Breast reduction is a surgical procedure that is performed under general anaesthesia and lasts an average of 2 hours. Before the operation, the plastic surgeon will discuss with you which surgical technique is being applied to you. The technique that is most commonly used reduces the size of the breast by removing glandular, fatty, and skin tissue at the bottom. A first scar appears on the underside. A figure seam is created to give your breasts a natural shape. This seam runs straight down from the nipple. This also forms a scar. The plastic surgeon moves the nipple and can possibly reduce the areola. The final scar is anchor-formed. The shape of the scar depends on the technique used. While still in the operating room, the surgeon may insert drains that drain wound fluid and blood and leave them in. These drains are usually removed the next day.
Recovery of a breast reduction
When everything is going well with you, you will receive permission from the plastic surgeon to leave the clinic. A few days after the procedure, you can take a shower and wear a bra. Opt for the use of a seamless sports bra, without underwires. The preference is for a bra with a front closure. The operation will have reduced your cup size, but the shape remains unchanged. Wear a sturdy sports bra for at least three weeks after breast reduction, day and night. The first week you will need to take it easy and try to delegate many of the tasks at home. Rest benefits the recovery, and the final scarring. Most women are back to work three weeks after a breast reduction. Six weeks after the procedure, sporting activities can also be carefully resumed. In consultation with the doctor, scars can be treated with a scar cream. It takes, on average, 6 to 12 months for your breasts to attain their final shape. Once you have left Turkey, the follow-up checks will be done by Dr Deniz from the Dutch Clinic in Hoofdorp.
Results of a breast reduction
Most women who undergo a breast reduction are satisfied with the results. Plastic surgeons cannot always guarantee a good, symmetrical result. Improvements are visible immediately after the procedure. Yet it takes a long time for your breasts to attain their final shape. Occasionally the result is less symmetrical than expected, or there is a reduced feeling in the nipples. Sometimes a second procedure may be necessary to achieve the desired final result. Your breasts can become larger due to weight gain, but pregnancy or the use of the pill can also contribute to this. The reverse, sagging of the breasts, is of course also possible.
Want to know more about a breast reduction in Turkey?
Do your breasts cause physical and/or psychological complaints and are you considering a breast reduction? Let yourself be informed without obligation by the experienced doctors of the Dutch Clinic in Hoofddorp. The surgery itself is performed by specialised plastic surgeons at the accredited clinic in Istanbul. During the treatment process, doctors in the Netherlands and Turkey are in close contact with each other, so that you are assured of optimal care. During a free consultation, we look at and discuss how the treatment technique can be applied to you and a doctor can tell you what results you can expect from a breast reduction. You can make an appointment by calling one of our employees.
Want to know more about a breast reduction in Istanbul, Turkey? Or are you wondering if you too are eligible for this treatment? Then ask the experienced specialists at the Dutch Clinic. If you decide to make an appointment for an initial introduction, we look forward to meeting you in Hoofddorp soon.
Breast reduction Turkey – Frequently Asked Questions
Below you will find the most frequently asked questions about a breast reduction in Istanbul, Turkey. The questions are provided with short answers. Do you have additional or other questions after reading the information? Then please contact us.
If you have any questions or requests and would like to have direct contact with us, feel free to contact us. We will be happy to answer any questions you may have and to provide you with more information.
Request a free consultation and learn more about our range of treatments, doctors and hospitals. We can help you decide what's best for your vision!
Request a free consultation
Request a free consultation and learn more about our range of treatments, doctors and hospitals. We can help you decide what's best for your vision!